Unemployed or awaiting a promotion/pay rise?
Facing other challenges in your career? Watch & learn to excel.
At a top financial institution with participants after completing a project on #FSA . A long day can be tiring but professionally rewarding if successful.
I've always believed and my belief keeps on strengthening that we only need to garner the abilities of our people in a just way while focusing on education.
In terms of brilliance, hardworking people and potential, #Pakistan is 2nd to none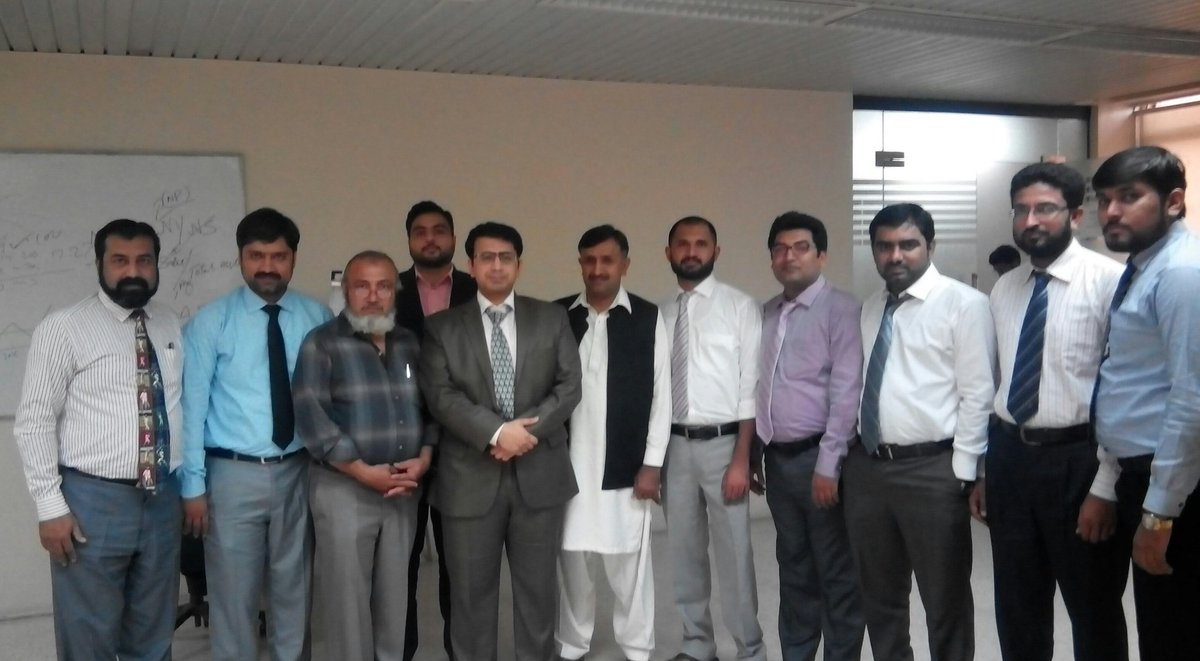 Dear Readers,
Assalam O Alikum, (Peace be on you)
Below are my ten quickfire principles, which when taken together will breed success InshaAllah. Try to implement them and wish you all the best in your life.
1. Positive Attitude with Faith
2. BELIEVE in Yourself
3. Learn, Learn & Learn
4. Think, Plan & Back it up with CONSISTENT Action
5. Change Direction if Necessary
6. Continue Forward with Determination when faced with Failure (Understand that Failure is a Step Towards Success)
7. Never Give Up
8. Build a POSITIVE Attitude & Outlook (Whatever doesn't kills you, makes you stronger)
9. Have Courage to take the plunge for what you Believe in
&
10. Always remain Humble & Magnanimous
Remember in your prayers!